Key West Dive in a Day Scuba Resort Course
98 Reviews
|
Badge of Excellence This experience is highly rated by travelers and has met our top quality standards.
Badge of Excellence

|
Key West
---
---
9 Hours
Mobile Ticket
Instant Confirmation
---
Overview
The Dive in a Day Scuba Resort Course is the absolute best way for a person to experience diving. Great for those who want to try scuba diving in Key West.
Highlights
Experience scuba diving without certification
2 hours of pool training
2 one-tank dives on the coral reef
Friendly staff
Low instructor to student ratio
The best way to experience the reef!
Description
Schedule
What's Included
What To Bring
Additional Info
Cancellation Policy
Frequently Asked QuestionsFAQ
Location
Reviews
Average 4.85 out of 5 stars based on 98 verified reviews from Tours of Key West and TripAdvisor
Jason H, Apr 2023 Verified
The experience was amazing. Our day we experienced less than ideal water clarity, but the discover scuba experience was a great way for my 13 year old son to discover scuba, and all of the staff was amazing.
Taryn D, Mar 2023 Verified
Crew was excellent!!. The dive was amazing, saw so many species of fish and reef!! Absolutely recommend. A beautiful way to spend time in the keys!!!
Fantastic Instruction, Spectacular Day in the Water
Cally B, Mar 2023 Verified
I can't say enough good things about our experience. My son and I did the resort course and Tommy met us at the pool in the morning, taking us through all the safety and instruction. He was so patient and literally a "scuba whisperer" helping me calm my anxiety and fulfill a dream. When we went out on the boat, the captain and dive master were o professional and fun. They helped us with all our gear, made it easy and safe, and then helped me feel that they were absolutely there for us. Once in the water, the anxiety disappeared and my son and I had a wonderful guided dive with Tommy leading the way. We saw so many different fish and explored two dive spots. Truly my favorite day of vacation and a wonderful experience! We will be back.
Michael R, Mar 2023 Verified
I had the most amazing time! your instructors are very patient with you, super friendly. They teach you what you need to know to be safe and feel confident in the water. We did 2 dives to a depth of 30'. I'm planning on getting my scuba certification now and coming back to dive to some of the under water adventures they offer. Highly recommend if someone has ever been curious to scuba.
Bhavani C, Feb 2023 Verified
Well organized! It was my first time and the instructors were extremely patient and made sure I had a good time.Highly recommend!
Excellent! Tom was terrific!
John T, Feb 2023 Verified
Great organization - Tom was excellent working with a first time 72 year old scuba diver! Had a great time!
Curtis C, Feb 2023 Verified
Really enjoyed it. Did a great job getting my son ready for his first dive
Phil N, Dec 2022 Verified
It was my First time doing scuba diving and i love it. Really breathtaking adventure and hopefully will do it again
Mark J, Dec 2022 Verified
Had 25 knot winds and 7 foot seas, so the staff wisely rescheduled us to the following Monday.
Karen K, Dec 2022 Verified
I hadn't scuba'd in 3 years and wanted a refresher before I dove. The instructor was GREAT! There were a couple people doing the mini instruction just to dive that day. Once the instructor covered everything they needed he spent additional time with me and another refresher to cover whatever we wanted. It was in a shallow area in the ocean (versus a pool) which was great. I felt sooo much better getting that prep before the dive. Having a guide for the afternoon reef dive made the dive that much better! I will dive again with this group while I'm on this trip and will use a guide!
Still have questions?
Similar Tours & Activities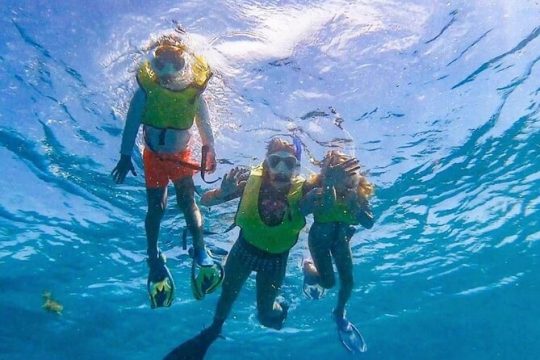 2 hours 30 minutes Free Cancellation Instant Confirmation
from
$95
---
Travelers Who Bought This Tour Also Bought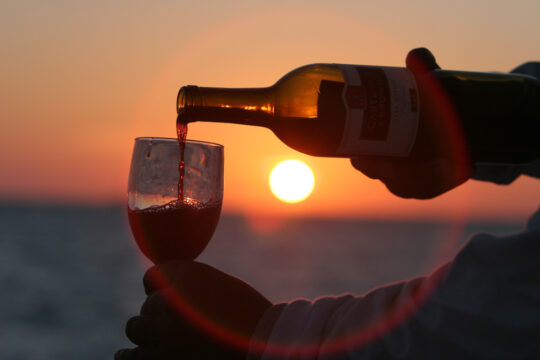 2.5 Hours (approx.) Free Cancellation Instant Confirmation
Best Rate
$3,499
---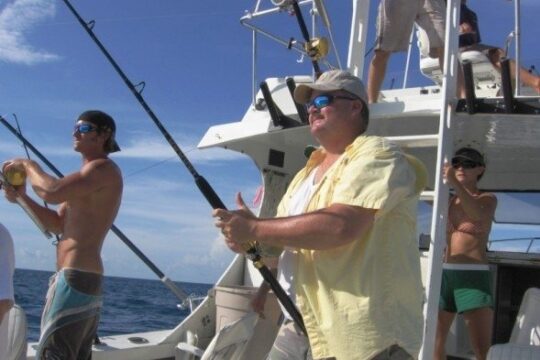 Based on our booking data from the past 30 days, this tour is likely to sell out through Tours of Key West.
Badge of Excellence This experience is highly rated by travelers and has met our top quality standards.
4, 6 or 8 Hours Free Cancellation
$350
$200
---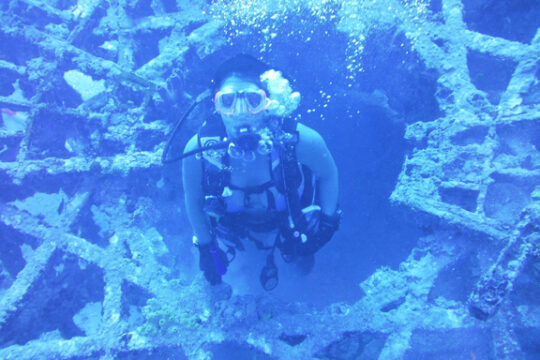 Badge of Excellence This experience is highly rated by travelers and has met our top quality standards.
4.5 Hours Free Cancellation Instant Confirmation
Best Rate
$95
---