Calling all adventure seekers: Do It All with Tours of Key West
Calling all adventure seekers: Do It All with Tours of Key West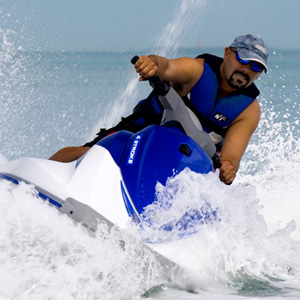 Calling all adventure seekers: our Tours of Key West Do It All Tours are ideal for visitors who want to sample a little bit of everything Key West has to offer! With the Key West Backcountry, the Florida Coral Reef, and the Florida Keys National Marine Sanctuary at your fingertips, there is a nearly endless selection of thrilling activities to get your vacation going. Key West has a lot to offer, and a sure-fire way to guarantee that you and your family see it all is to go with an all-inclusive package deal offered through the most experienced and reasonably priced vendor on the island.
Most of our tours start in the late morning, giving you time to wake up, grab some coffee, and pack your beach gear for departure. An afternoon return leaves plenty of time for Key West nightlife, and a day full of sun, sand, fresh ocean air and water sports excitement will give you a lot to talk about over dinner and drinks. With expertly guided adventures and so many amenities included, it's no wonder Key West is America's top destination for family-friendly water sports action!
If you choose an all-inclusive package, there's no need to bring along snacks or refreshments. Breakfast and lunch are served at sea, limitless water and sodas are available all day long, and adult beverages are offered after all water activities are completed. All-inclusive adventures start with breakfast right on the boat as we leisurely make way through the sunshine to the day's first destination. Lunch may be taken on the deck of a classic wooden schooner lying at anchor off a white-sand beach or onboard a luxury catamaran as you cruise the blue water. Either way, there is nothing like a meal outdoors spiced with fresh sea air and healthy physical activity.
Depending on the adventure you choose, you may visit North America's only living coral reef, spend time at an impressive ocean playground filled with gigantic water toys, or explore nature among the beautiful and magnificent mangrove islands. Go snorkeling to spend hours in the crystal clear water swimming with a huge variety of local marine life. Spot angelfish, blue and yellow tangs, lobsters, parrotfish, glass minnows, goatfish, and yellowtail snappers to name only a few. Explore uncharted patch reefs and wrecks, swim through sponge gardens, kayak among the mangrove islands, or take it all in from above while para-sailing. Discover the wonders of the Florida Keys Backcountry on guided island walks, jet ski around Key West, or just plain splash around in the blue ocean waters with the kids as you jump, climb, and slide in a 13,000 square foot water park!
Our watersports packages differ in activity level, so you can choose the style that works for you. Whether you are looking for a laid back day of educational eco-touring, or an afternoon of non-stop water sports action, our tours combine luxury with adventure, and we guarantee that you're getting the best tour prices that Key West has to offer. With Do It All Tours of Key West, there is something for everyone, so book one today and make the most out of your vacation!
Read More