Beach Day With Picnic Lunch
---
---
3 to 5 hours (Approx.)
Hotel pickup offered
Mobile Ticket
Instant Confirmation
---
Overview
Your day begins with a pickup at your hotel or at your cruise ship.  From there, it's a short ride to the best beach in Key West, Ft. Zachary Taylor.  Spend the day relaxing, or snorkeling, exploring Ft. Zach.  A delicious picnic lunch is included, as well as towels, beach chairs, umbrella, beach toys and snorkel gear. Enjoy the turquoise water of the American Caribbean and the laid back vibe of Key West!
Description
Schedule
What's Included
What To Bring
Hotel Pickup
Additional Info
Cancellation Policy
Reviews
Average 4.93 out of 5 stars based on 14 verified reviews from Tours of Key West and TripAdvisor
V7556KPjimk, Jan 2022 Verified
Hello All My wife and I came to Key West to start a road trip up Highway 1. While here we called Key Lime Excursion for a day at the beach with lunch. Our guide went out of her way to accommodate our wants. One of our list of things to do was to visit the buoy for pictures. She took us right over to where the buoy was. The buoy had been damage earlier but was back in service with fresh paint. After our great fried chicken lunch and beach picnic, my wife wanted to purchase another keep sake for our home and again our driver told us of a reputable shop that was not on out route directly back to our hotel. Our driver was very knowledgeable and a safe driver. Prompt and on time for both pickup and drop off after we changed our destination twice. The beach picnic was a great outing with my wife. The picture is a view from our picnic looking out to sea.Thank you Key Lime ExcursionJim Killcreas Chickamauga Ga
Marcus_W, Jan 2022 Verified
So much fun. Easy to work with and everything was setup and ready for us when we arrived the beach - chairs, towels, food, drinks, etc. Great day in the sun celebrating a friend's 50th bday. Thanks for a wonderful experience.
marcuswade2018, Jan 2022 Verified
So much fun. Everything was taken care of, from transportation to food, chairs and towels. Wonderful day at the beach,
Denise P, Nov 2021 Verified
I just can't say enough how fantastic this was. If I could give 10 stars I would. Margaret was such a gracious host. Everything was perfect and the trip was as stated in the description. Lunch was yummy fried chicken, cole slaw and the best fruit salad I've had in a long time. Delicious! The beach was beautiful and a wonderful, much needed relaxation day was had by my husband and I. I highly recommend this excursion!!!
Was a great time had so much fun and the lunch was really good the lady that dropped us of was very professional and curdios
aaron2986, Sep 2021 Verified
We had a great time and are so glad we booked this trip! Having the lunch already packed and the chairs set up for us made our day so much easier! It's worth it!!
542jennifert, Aug 2021 Verified
Worth every penny! From the get go, communication was friendly, timely and clear. The day before excursion I was contacted to verify times and location by text. All that was needed was sunscreen and watershoes. Everything else was cared for by our guide. We were picked up from our hotel at 10am and arrived at Fort Zachary beach within 10min. When we arrived our beach chairs were ready as well as our picnic lunch at our own picnic table. The lunch was yum to include a fresh cold slaw salad, crispy fried chicken, fresh fruit and a cooler of water and Gatorade. Snorkel gear was sanitized and provided. Beach towels included. Location is gorgeous and guide was friendly and ready to help to make the day special. She picked us up at 3pm which was perfect amount of time for a day at the beach. It was my favorite part of our trip for sure. We felt taken care of for sure.
KOLDMN, Jun 2021 Verified
We had a great time!! Margaret was outstanding. She picked us up at our hotel. She had the chairs, towels and everything we needed ready at the beach. The picnic lunch was very good. When we booked the trip she asked if we had any food preferences and had a great picnic lunch for us. When we were ready she picked us up and dropped us off at the door of our hotel.
Leah_H, Jun 2021 Verified
Excellent beach day! Just a little wind but the wind kept it cool (Margaret was great at reaching out and rescheduling our day to avoid rainy weather) Got a little history of Fort Zachary Taylor Lunch was great too Perfect to show up at the beach and have chairs, umbrellas, towels and snorkeling gear ready for us! Would do it again!!
Justin, May 2021 Verified
Margaret was great, she picked us out a great spot at the beach and gave us a small tour of the island on the way there. The food she had prepared was excellent as well it was the perfect way to spend an afternoon relaxing.
Still have questions?
Similar Tours & Activities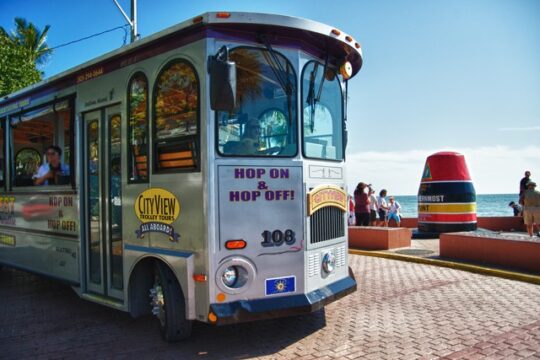 Badge of Excellence This experience is highly rated by travelers and has met our top quality standards.
6 Hours in Key West Hotel pickup offered Free Cancellation Instant Confirmation
$145
$115
---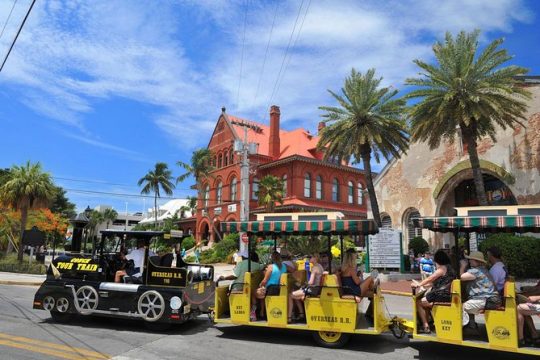 Badge of Excellence This experience is highly rated by travelers and has met our top quality standards.
1 hour 30 minutes Free Cancellation Instant Confirmation
from
$39.98
---
Travelers Who Bought This Tour Also Bought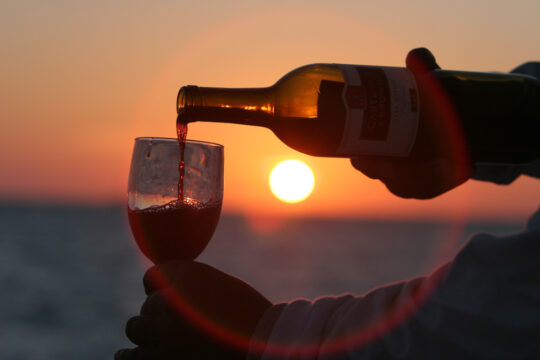 2.5 Hours (approx.) Free Cancellation Instant Confirmation
Best Rate
$3,499
---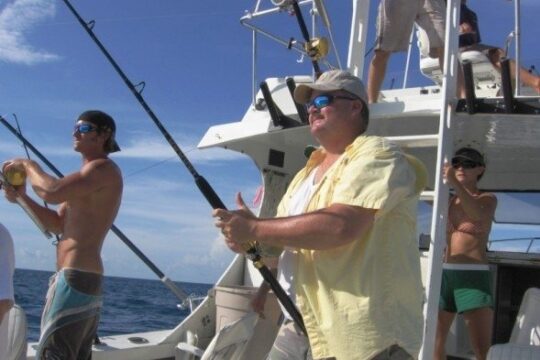 Based on our booking data from the past 30 days, this tour is likely to sell out through Tours of Key West.
Badge of Excellence This experience is highly rated by travelers and has met our top quality standards.
4, 6 or 8 Hours Free Cancellation
$350
$200
---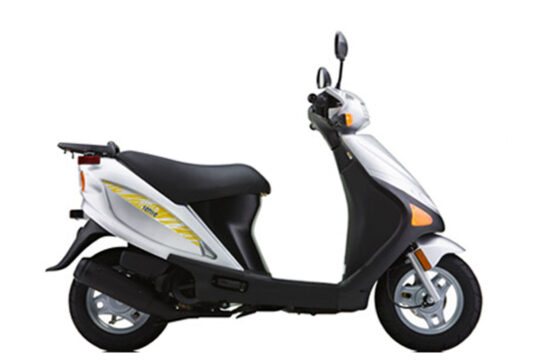 Starting at 3 hours Hotel pickup offered Free Cancellation Instant Confirmation
Best Rate
$45
---